Send Your Creative Letters & Inspiring Art to:
​
Ively™ Creations LLC
PO Box 17155
Jersey City, NJ 07307
​
You may be featured on my site! And isn't that super, awesomely cool!
​
And, yes, it's FREE! Just be sure to add all the info you wish to be publicly displayed - I want to ensure you receive your proper credit. Please only send copies, no originals. I will not be able to return them.
​
Why Snail Mail?
​
It's more fun, that's why! The waiting, the anticipation... it's like being at a movie & waiting for that climactic scene... then... BAM! You get hit with the long-awaited response!
Now that's worth waiting for!
​
I MIGHT BE ABLE TO ANSWER YOUR QUESTIONS RIGHT NOW, CHECK OUT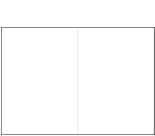 HAVE AN INSPIRING QUESTION?